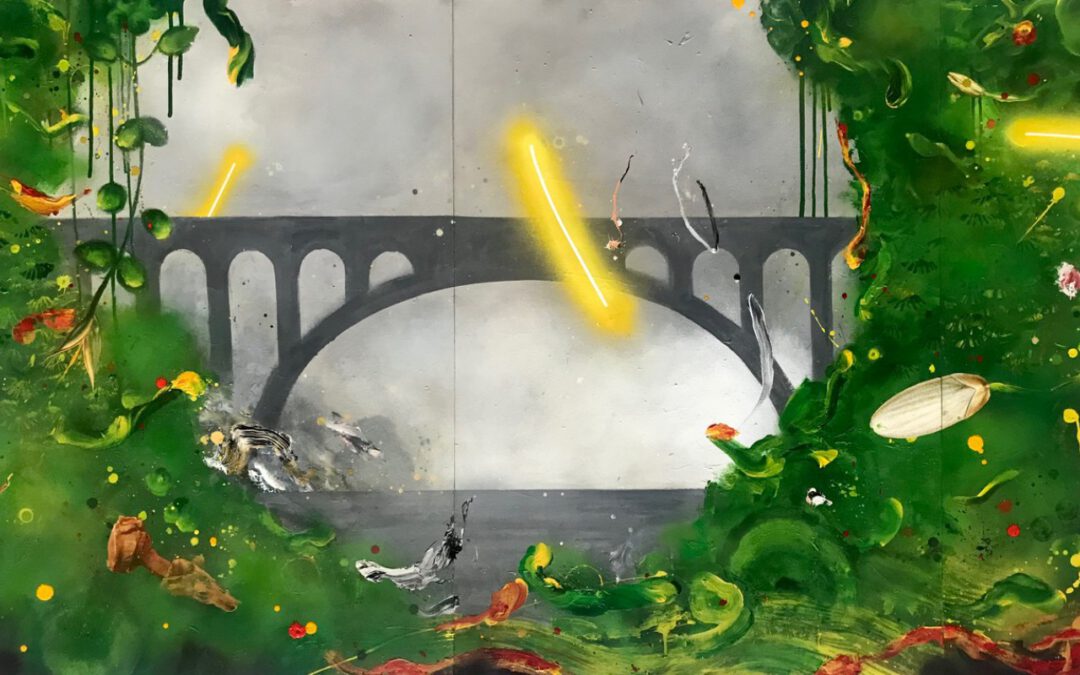 BRIDGES
Art prize for painting 2022
from the A and A Kulturstiftung
"Ladies and gentlemen,
we are pleased to announce the winner of the art prize for painting 2022, in the association of Berlin artists with funding from the A and A Kulturstiftung. On October 21, 2022, LUPE GODOY received an award for the work from the "Bridges" series.
"As a reason, it says: In her work, Lupe Godoy explores the antagonism of nature and technology, of abstraction and realism, of depiction and fantasy, of flourishing life and dystopian gray in such a way that it coagulates into an image of existence.
read more